Our Mission
Christ has commissioned his church to "make disciples of all nations, baptizing them in the name of the Father and of the Son and of the Holy Spirit, teaching them to observe all that I have commanded you."
We resolve to be faithful to this call as a worshipping community—by faithfully preaching God's Word, by properly administering the sacraments, by lovingly exercising church discipline, and by aiming for the glory of God in all things.
We strive to honor the Bible as the infallible Word of God—by teaching all of its system of doctrine (as contained in the Westminster Confession of Faith and the Larger and Shorter Catechisms), by embracing all that it promises, by obeying all that it commands, and in so doing, always being reformed by it.
We desire to guard the stewardship of the gospel and its sovereign grace—by exalting the Lord Jesus Christ in his perfect obedience, his satisfactory death, his powerful resurrection, and his second coming; and by inviting all to repentance and saving faith in Christ alone.
We seek to nurture the growth of the communion of saints in our mutual responsibilities—by encouraging each other to love God with all our heart and to walk in holiness, by loving and praying for one another, and by serving one another through hospitality, fellowship, acts of mercy, and the gifts of the Spirit.
We answer God's call to the world as individuals—by loving our neighbor, by testifying to our hope in Christ, and by being the salt of the earth and the light of the world. We answer God's call to the world as a body—by reaching the community with the gospel, by partnering with those who take the gospel to the ends of the earth, and by praying to the Lord to send out laborers into his harvest until he returns to gather his church.
Our Beliefs
As a member of the Orthodox Presbyterian Church, Bethel is committed to the historic and biblical Christian faith. We believe that the biblical system of doctrine is summarized in the Westminster Confession of Faith, the Larger Catechism, and the Shorter Catechism (as adopted by the OPC).
Westminster Confession of Faith
Larger Catechism
Shorter Catechism
Staff
Rev. Dr. Daniel Schrock, Pastor
Daniel grew up in a dusty galaxy far, far away in the town of Farmington, New Mexico. In 2007 he convinced his midwestern wife Eliza to marry him and follow him across the country to Philadelphia. There Daniel worked as the Youth Director, Interim Pastor, and Pastor at a Presbyterian congregation in Northeast Philly. He and Eliza have two spritely daughters, Anastasia and Eliana, who test Daniel's patience as well as fill his life with incredible joy.
He received a BA in Philosophy from New Mexico State University and an MDiv from Westminster Theological Seminary in Philadelphia. He also has a PhD in Systematic Theology from Westminster Seminary and wrote a dissertation on the theology of Herman Bavinck.
In March 2021, he moved to Wheaton to take the call as the Associate Pastor at Bethel, OPC. His call was later changed, and he was installed as the Pastor in May 2023. Daniel's mother grew up in Schaumburg, and he loves finally living in Chicagoland. It is good for his soul (though perhaps not his waistline) at last to have access to a steady supply of deep-dish pizza and Portillo's hot dogs. He is a lifelong Chicago Bears fan who is still perplexed by the Bears' decision to fire Lovie Smith.
Daniel has a passion for preaching, teaching, college ministry, loving people, cultivating the communion of the saints, and training up leaders for the church.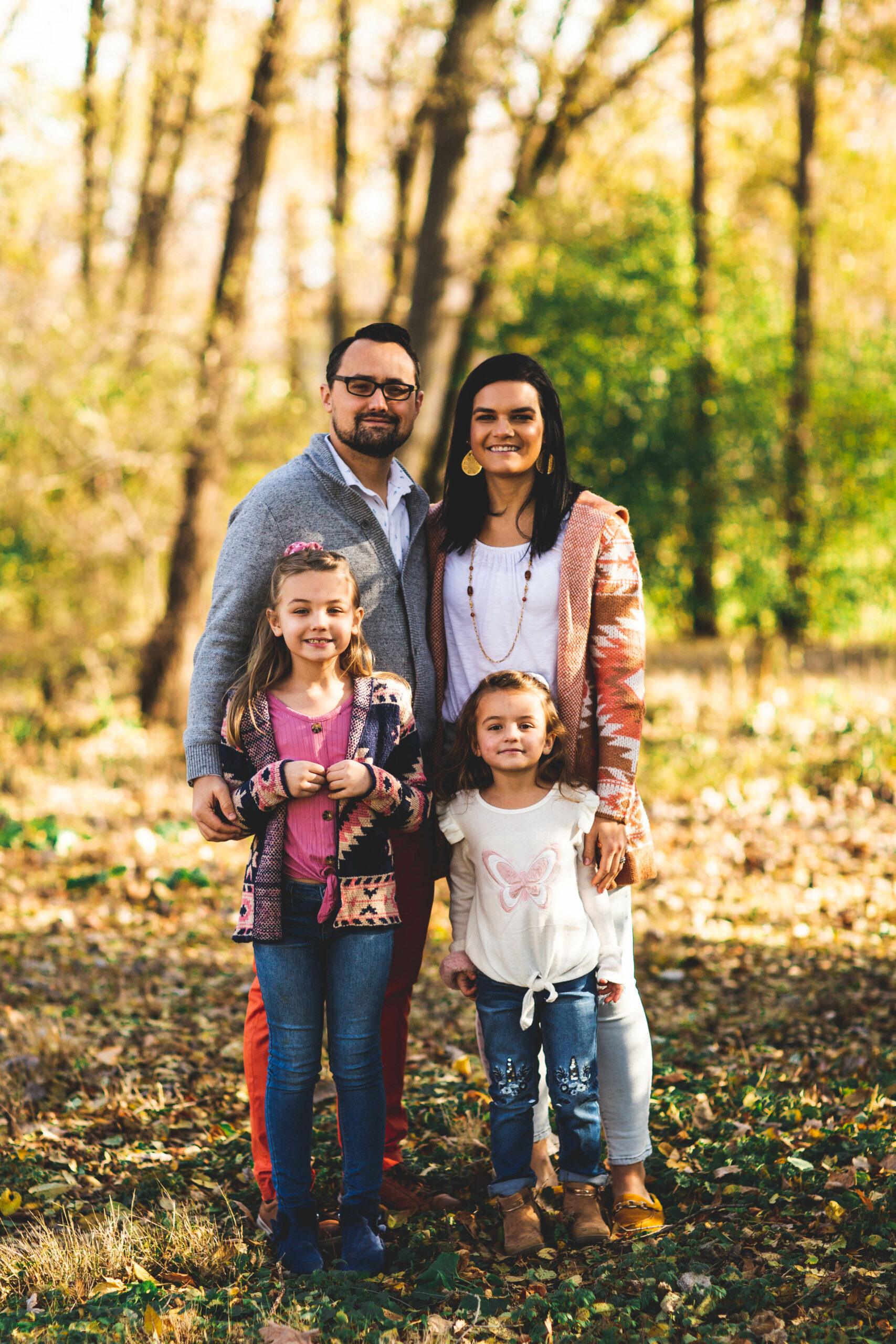 Elders
Greg De Jong, class of 2024
Bill Miner, class of 2024
Ben Thocher, class of 2025
Jim Veenstra, class of 2025
Paul Burke, class of 2026
Deacons
Dan Bootsma, class of 2024 – vice-president
Chad Czerwinski, class of 2025
Bryan Schneider, class of 2025 – president
Chris Sudlow, class of 2025
Tony Engeltjes, class of 2026
Jason Martzke, class of 2026 – treasurer
Zach Meadows, class of 2026
Russ Meyer, class of 2026
Matt Schuman, class of 2026 – secretary/clerk

Administrative Staff
Katherine Czerwinski, Administrative Assistant
Linda Burke, Administrative Assistant
Jacob Williams, Intern
Our Affiliation
The Orthodox Presbyterian Church
The Orthodox Presbyterian Church (OPC) was founded on June 11, 1936 amidst the fundamentalist-modernist controversy, when many mainline Presbyterian churches were abandoning the historic Christian faith and its foundation in the Bible, God's authoritative and infallible Word. To read more of its history go here.
The Presbytery of the Midwest
Bethel is part of the Presbytery of the Midwest (PMW), which is the governing body over congregations of the OPC in the region of the Midwest (Illinois, Iowa, Missouri, and the eastern portions of Kansas and Nebraska). For more information go here.