Nursery
Bethel's Nursery exists to provide a safe, loving, and nurturing environment for children and to give them a positive first experience of church. We want children to experience Jesus' love through the love of their caregivers. Our Nursery Ministry provides parents and guardians with the opportunity to participate in fellowship with other believers, worship and grow in Christ with the rest of the church body, as well as serve the church body.
We welcome babies, toddlers and young children during the 9:30am Sunday morning service.
You can find us on the main floor directly adjacent to the Fellowship Lounge. Here you will find a colorful room staffed by experienced adults who have undergone training and related background checks. We want to take care of your little ones, so please bring them to the Nursery!
Click the links to read our Nursery Policy and Child Protection Policy.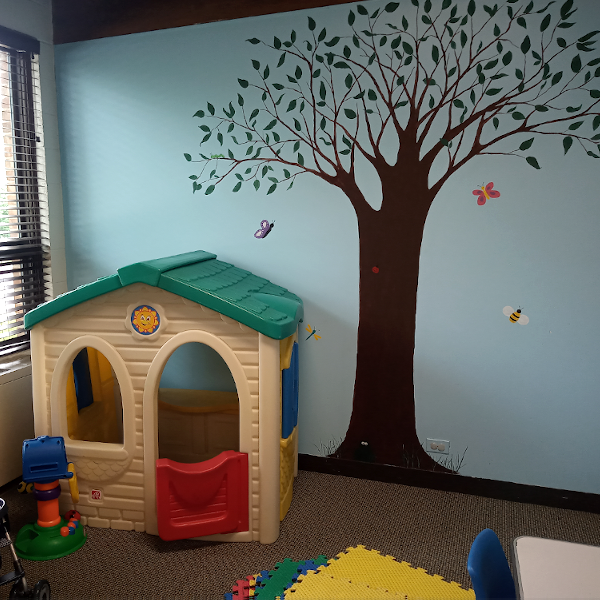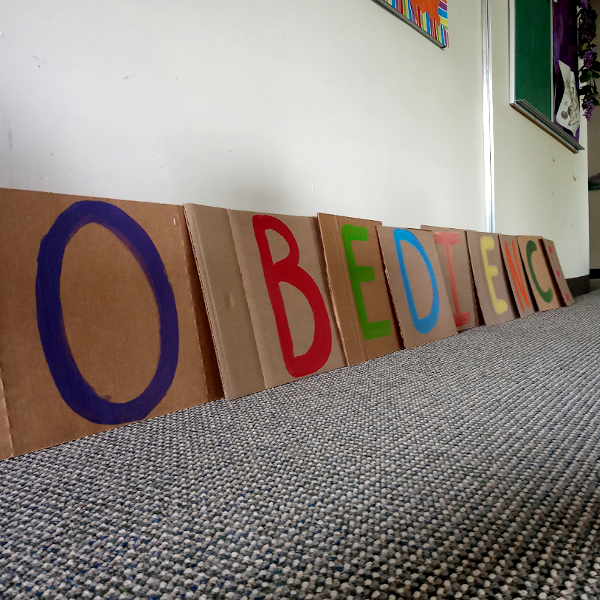 Pre-K through Kindergarten
Children three years old through kindergarten meet every Sunday on the same level as the sanctuary, in the classrooms adjacent to the Fellowship Lounge and directly across from the Nursery. In these classes several volunteers skillfully teach Bible stories through age-appropriate lessons and activities. These children are learning about the family of God, and that God wants them to trust and follow him. Children often repeat these memorable lessons on the way home from church.
First & Second Grade
First and second graders meet on the main level directly adjacent to the sanctuary. Several of our long-term volunteers lovingly teach these eager students. This summer they are learning how to please God, and how to grow in Christian character through a study of the ten commandments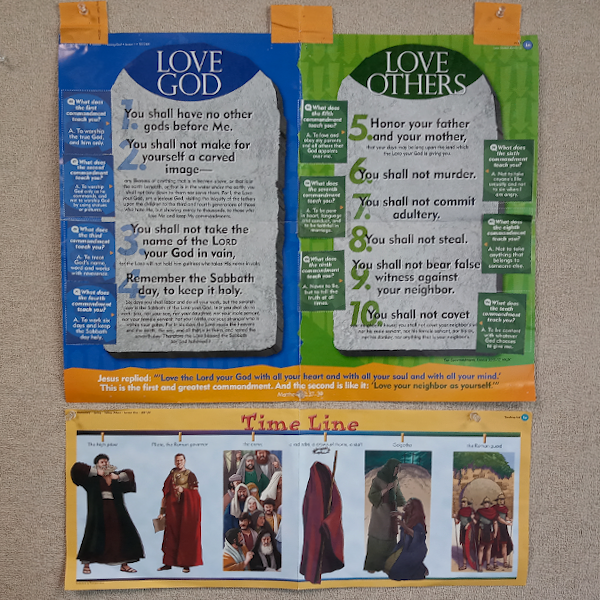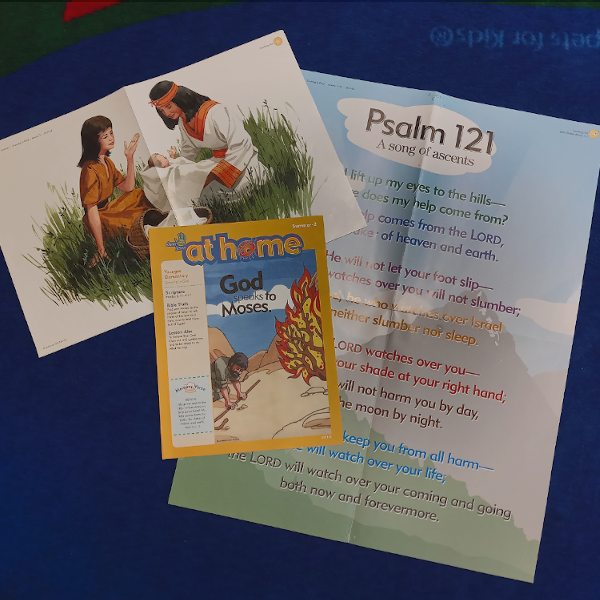 Third & Fourth Grade and Fifth & Sixth Grade
Third and fourth graders, as well as fifth and sixth graders, meet in the downstairs classroom adjacent to the Fellowship Hall. As part of a two-year survey of Genesis to Revelation, this interactive class aims to point students to the Scriptures, ask questions, and fill in the gaps of their understanding of Scripture. This summer the class is studying the reigns of the kings of Israel and Judah, as a means of deepening the students' hunger and thirst for God in his word, as well as developing a greater love and trust in Jesus Christ.
Seventh & Eighth Grade (Jr High)
Seventh and eighth graders meet in the large meeting room next to the fellowship hall on the downstairs level. They develop a clear understanding of their faith through a study of the Westminster Shorter Catechism. This format leads students through the entire cycle of doctrine and life twice during their two years in the class.  Many students who have completed this class look back with appreciation at the depth of learning they have experienced.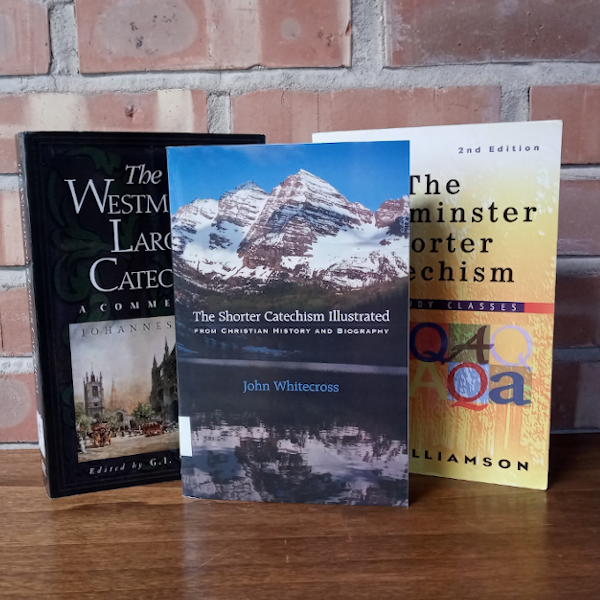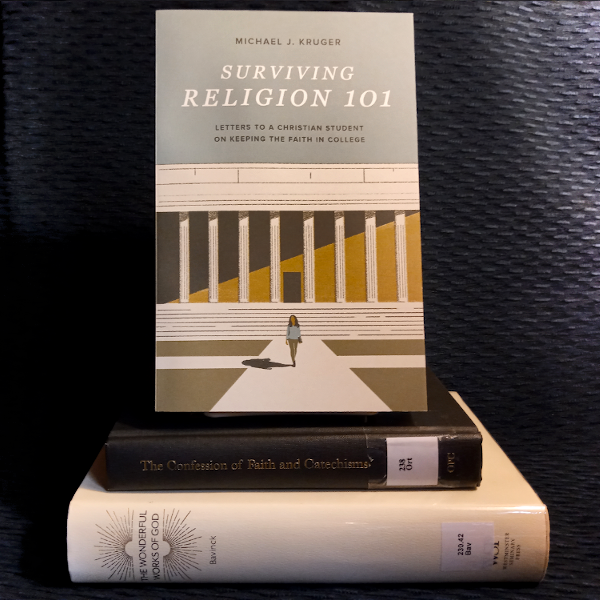 Ninth through Twelfth Grade (Sr High)
The senior high (9th through 12th grades) class is currently meeting in the conference room adjacent to the sanctuary. This class studies a variety of topics throughout the year with an emphasis on equipping students to read and interpret the Bible, articulate and defend the Christian faith, and understand and address relevant cultural and ethical issues. This summer, students will be working through the book Surviving Religion 101: Letters To a Christian Student on Keeping the Faith in College by Michael J. Kruger. This book series seeks to equip young adults as they face common objections to the Christian faith, especially in college and academic environments. Using Kruger's book as a guide, they will work through challenges to the truthfulness of Scripture, the exclusivity of Christianity, and what it means to live faithfully in secular culture.
Adult Sunday School
The Christian life is a journey—a journey best taken with the help of wise guides who know the way. While many of Christianity's greatest guides are no longer alive, their notable works and enduring influence remain readily available. This class, Piety in the Lives of Great Theologians, will introduce some of church history's best teachers, giving contemporary voice to wisdom from the past on what it means to walk with Christ each and every day.